Keynote lectures
State-of-the-art of the most important spheres of the underground construction in the world will be presented by four invited authorities.
According to the preliminary programme the state-of-the-art of Tunnels in Metropolis will be presented by Mr. Zdenek EISENSTEIN, Canada, of TBM Tunnels by Mr. Markus THEWES, Germany, of Hard Rock Tunnels by Mr. Jian ZHAO, Switzerland, and of Tunnelling in Clays by Mr. David POWELL, UK and Mr. Chris CLAYTON, UK.

Czech Co-ordinator: Radek BUCEK (radko.bucek@mottmac.cz)
Contributions presented by the mentioned authors will be available in the special issue 2007 of the Czech professional bulletin "TUNEL".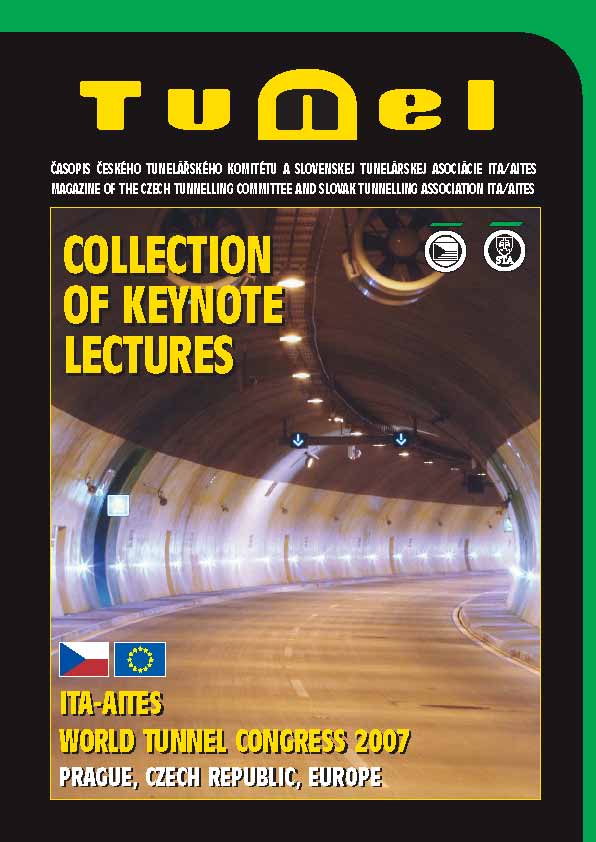 Collection of Keynote Lectures
PDF Version